History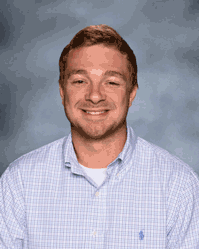 Contact: Trent Moore
History Instructor
tmoore@tinaavalon.k12.mo.us

Ancient & Medieval History
Current Events
American Government/Geography
American History
World History
Social Studies 8th
Social Studies 7th
About Mr. Moore
Trent is a a second year teacher from Chillicothe, MO.
Ancient & Medieval History
This class focuses on beginnings of civilization and the prehistory of the world. We focus on ancient civilizations of China, Egypt, Italy, Greece and others. We also focus on certain groups of the ancient civilizations such as the Romans, Vikings, Incas and others.
American Government
We focus on the early stages of the American Government and the early parts of the American constitution. We will examine the U.S. Constitution as well as the MO constitution. We will have to pass both the U.S. and MO constitution in order to pass the class, according to the state of MO.
American History
8th grade American history will focus on the start of America's history; spanning from the arrival of Native Americans to the continent to the Civil War. For 9th graders, we will continue our examination of American history from the start of Reconstruction to Modern Day.
World History
This class focuses on the history of civilizations all over the world. We will cover topics that include the birth of democracy in Greece, the effects of WWI & WWII on the world, as well as how we all fit into a global community.

Current Events
In this class, we will examine the current state of world. This class involves researching how certain events came to fruition, predict future outcomes to current events, as well as discover how we can make an impact in the world today.
Geography
In this class, we will study our world on several levels. We will learn about how our world functions, how it has changed over time, and how humanity has an impact on nature.