Advanced Math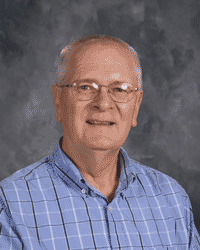 Contact: Terry Kendrick
Math Instructor
tkendrick@tinaavalon.k12.mo.us

Pre-Calculus
College Algebra
About Mr. Kendrick Classroom Website
Terry started teaching at Tina-Avalon in 1973-1974 and retired in 2011 after 38 years in the education field. He has returned to teach the advanced math classes.
Pre-Calculus MA-170
Functions, exponential and logarithmic functions, trigonometry and the basics of analytic geometry.

Prerequisite: Students must have taken College Algebra and gotten a C or better.
Options: Dual Credit through Missouri Valley (3 hours)
College Algebra MA-165
The course consists of a continuation of basic algebra including such topics as linear and quadratic in equalities, second degree relations and functions, systems of equations, and exponential and logarithmic functions.
Prerequisites: Students must have at least a B- in all high school math courses.
Options: Dual Credit through Missouri Valley (3 hours)