B

etter

E

ducation

S

tarts

T

oday
---
Sign Up Today for T-A TextCaster- Link
sponsored by BTC Bank
OPTS Easter Cookie Kit Fundraiser- Link
Red Wheel FCCLA/Student Council Fundraiser- Link
Community Service Project for FCCLA
Part of money raised will go to adopt a family.
Most Current School Information
ANNOUNCEMENT:

Please read the attached information in response to the COVID-19 virus and school cancellation for Tina-Avalon School District.Please read the following statement regarding extended school closure due to COVID-19. PDF

Important items to note:

School will hopefully resume on April 27th
Breakfast/Lunch deliveries begin April 6th
Grades will be entered into SIS April 6th
Past homework will be picked up on April 6th, new assignments will be handed out also. More details soon.
️If you have any questions or concerns, teachers are available through email or you can call the school at (660) 622-4211.

Postponed:

Spring Pictures with Barb Daniels - PDF
SENIOR PICTURES
5th and 6th Grade Basketball and Cheerleading, Jumping Jitterbugs (4th-6th), Jumping Jitterbugs Coaches Pic, Teacher/Staff Member of the Year (Michelle & Barbie), Golf, Varsity Basketball Special Honors, Varsity Girls/Boys Basketball if they want to retake, Track – need jerseys, Quiz Bowl, Music/Band and CTA Officers/FOCUS/PBIS Committees.
Cancelled:

FFA CDE at NCMC has been

CANCELLED
Cancelled:

Country Music Show

CANCELLED
April 29:

Awards Banquet
April 30:

FFA Banquet
May 3:

Graduation Senior Info Link
---
******This & That ******
---
2019 Yearbooks
On Sale Now for $30
Get Your Year of Memories While They Last
Download Order Form PDF
---
Pop Tabs
The FCCLA will be collecting pop tabs from now until the end of school for the Ronald McDonald House. Please bring them to Mrs. Trussell.
---
The Next Generation of Box Tops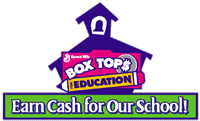 Box Tops is changing to fit today's families. The new and improved Box Tops mobile app
uses state-of-the-art technology to scan your store receipt, find participating products and
instantly add Box Tops to your school's earnings online. Find out how!
---
Show Your School Spirit:

BTC Bank School Mascot Debit Card PDF
Get a school mascot card and BTC will donate $10 to our school.

Tyler SIS Student 360 Mobile

Instructions PDF

Letter to Parent/Guardian:

#DRAGONpride

and

@TA_Dragons

PDF

Yearbook Pictures:

If you have pictures the yearbook staff may be able to use for the yearbook, please email them to Mrs. Susan Rucker at

yearbook@tinaavalon.k12.mo.us

School Picture Order Info:

Attention Parents! Wagner Portrait Group online ordering www.WagnerPortraitGroup.com password:

TINA

to place your order or click on this direct link http://bit.ly/2tDzoYl.
Teenage Financial Literacy Link
Daniels Studio Sports Pics

FFA Information:

Click on the link to find out how to join our

FFA Google Classroom

Web
---
Activities Programs Link
---
*** Please Note ***
A+:

T-A is an A+ School

4H Busy Bees:

Livingston County Extension Office Events and Activities

Community Fitness:

Carroll County Area YMCA / Grand River Area Family YMC

MSHSAA:

Guidelines for Fan/Spectator Support Items More Info

**Visitors:

All visitors and/or parents are required to check in at the office upon arrival at T-A. When you need to conference with the principal or teachers, please make an appointment in order for us to set aside time for you.

**Cellphones:

Not allowed after the bell rings.

**Coffee, Pop, etc.:

  Not allowed after the bell rings and must be in a clear plastic container when you arrive at school.
---