B

etter

E

ducation

S

tarts

T

oday
---
Sign Up Today for T-A TextCaster- Link
sponsored by BTC Bank

Most Current School Information
Have a

GREAT SUMMER!!

School Calendar

2020 School Year Web

School Supply List

for

2020 School Year

Seventh through Twelfth Grade

Pens
Binders w/ paper or spiral notebooks
Pencils
Flash drive
Earbuds
7th & 8th Grade

- English students need a composition notebook. Math & Geometry need tracing paper, protractor, compass, & TI-30xIS calculator.

P.E. students

need appropriate gym clothes & shoes

Math students

need a scientific calculator, graph paper, 3" 3-ring binder, & zip pocket for binder.

Personal Finance & Study Skills students

need a calculator, earbuds, & flash drive.

Science students

need notebook, blue or black ink pens, and/or pencils.
August 15:

First Day of School
Don't forget to bring in your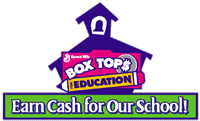 ---
School Information:

More Info

Tyler SIS Student 360 Mobile

Instructions PDF

Letter to Parent/Guardian:

#DRAGONpride

and

@TA_Dragons

PDF

Yearbook Pictures:

If you have pictures the yearbook staff may be able to use for the yearbook, please email them to Mrs. Susan Rucker at

yearbook@tinaavalon.k12.mo.us

School Picture Order Info:

Attention Parents! Wagner Portrait Group online ordering www.WagnerPortraitGroup.com password:

TINA

to place your order or click on this direct link http://bit.ly/2tDzoYl.

CMT Video

Vote
---
Activities Programs Link
---
*** Please Note***
A+:

T-A is an A+ School

4H Busy Bees:

Livingston County Extension Office Events and Activities

Community Fitness:

Carroll County Area YMCA / Grand River Area Family YMC

MSHSAA:

Guidelines for Fan/Spectator Support Items More Info

**Visitors:

All visitors and/or parents are required to check in at the office upon arrival at T-A. When you need to conference with the principal or teachers, please make an appointment in order for us to set aside time for you.

**Cellphones:

Not allowed after the bell rings.

**Coffee, Pop, etc.:

  Not allowed after the bell rings and must be in a clear plastic container when you arrive at school.
---