B

etter

E

ducation

S

tarts

T

oday
---
Sign Up Today for T-A TextCaster- Link
sponsored by BTC Bank
Sign Up for Your Child's Classroom, Sport and/or Organization Remind
Covid Notice
Click for Information
Congratulations to this years Annual Royalty
Kayden Sturgeon & Haley Rucker
---
OPTS Dragon Pride T-Shirt Order Link
OPTS Halloween Cookie Order Link
---
Alert
One of our parents experienced a new type of cell phone scam this week. The caller claimed to have kidnapped the parent's child. The caller wanted the parent to go to the bank and withdrawal money to pay the ransom. The caller even had a child in the background playing the role of the "kidnapped" child. It was quite a traumatic experience for the parent, but our staff and First Responders ensured that the child was safe at school and handled it perfectly.
We hope this was just an isolated incident.
---
Most Current School Information
September 28-October 2:

Football Homecoming Spirit Week Link

October 2:

Coronation following the Football Game

September 25-October 9:

Barnwarming Fundraising Allowed

October 10:

Barnwarming Web

October 12:

FBLA Officer interviews start at noon

October:

2020 Yearbooks will not be completed until October of 2020 when school is back in session for students to finish it.

Reopening Plan:

Click this link for specific information or download as PDF

Whether families choose to learn at home or in-person at school, Tina-Avalon administration and staff have a flexible plan in place for the 2020-21 school year. Plans and processes will continue to evolve following the guidance from local and state health departments and the CDC.
We are looking forward to greeting our students on Tuesday, August 25th.

With an open mind, positive attitude and community support we will get through it together! #DRAGONpride

School Calendar:

First day of school 2021 School Calendar
If you have any questions, please feel free to call the office at (660) 622-4211. #DRAGONpride
---
******This & That ******
---
Virtual Learning

Information - Link
Seesaw- Link
---
Drug Testing Policy
PDF
---
Pop Tabs
The FCCLA will be collecting pop tabs from now until the end of school for the Ronald McDonald House. Please bring them to Mrs. Trussell.
---
The Next Generation of Box Tops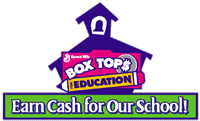 Box Tops is changing to fit today's families. The new and improved Box Tops mobile app
uses state-of-the-art technology to scan your store receipt, find participating products and
instantly add Box Tops to your school's earnings online. Find out how!
---
Show Your School Spirit:

BTC Bank School Mascot Debit Card PDF
Get a school mascot card and BTC will donate $10 to our school.

Tyler SIS Student 360 Mobile

Instructions PDF

Letter to Parent/Guardian:

#DRAGONpride

and

@TA_Dragons

PDF

Yearbook Pictures:

If you have pictures the yearbook staff may be able to use for the yearbook, please email them to Mrs. Susan Rucker at

yearbook@tinaavalon.k12.mo.us

School Picture Order Info:

Attention Parents! Wagner Portrait Group online ordering www.WagnerPortraitGroup.com password:

TINA

to place your order or click on this direct link http://bit.ly/2tDzoYl.
Daniels Studio Sports Pics
---
Activities Programs Link
---
*** Please Note ***
A+:

T-A is an A+ School

4H Busy Bees:

Livingston County Extension Office Events and Activities

Community Fitness:

Carroll County Area YMCA / Grand River Area Family YMC

MSHSAA:

Guidelines for Fan/Spectator Support Items More Info

**Visitors:

All visitors and/or parents are required to check in at the office upon arrival at T-A. When you need to conference with the principal or teachers, please make an appointment in order for us to set aside time for you.

**Cellphones:

Not allowed after the bell rings.

**Coffee, Pop, etc.:

  Not allowed after the bell rings and must be in a clear plastic container when you arrive at school.
---