B

etter

E

ducation

S

tarts

T

oday
---
Sign Up Today for T-A TextCaster- Link
sponsored by BTC Bank
Most Current School Information
FLU FACTS:

from Nurse Stacy PDF

February 16-23

Basketball Class 1 District 11 Tournament, T-A Bracket PDF
MSHSAA LINKS: Girls Bracket, Boys Bracket

March 18

Doodle for Google PDF

March 22-23

It's time to start preparing for the 36th T-A Country Music Show! As in the past, you must have a connection to our community, please choose a song with 3 or 4 chords that have family friendly lyrics. Need song requests by Jan 15th. First practice, Jan 27.
Practice dates:Feb 17, 24; Mar 3-weather date only, Mar 10 & 17
Rehearsal on March 21 at 6 pm, Shows on March 22-23 at 7 pm
---
Don't forget to bring in your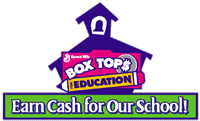 ---
School Information:

More Info

Tyler SIS Student 360 Mobile

Instructions PDF

Letter to Parent/Guardian:

#DRAGONpride

and

@TA_Dragons

PDF

Yearbook Pictures:

If you have pictures the yearbook staff may be able to use for the yearbook, please email them to Mrs. Susan Rucker at

yearbook@tinaavalon.k12.mo.us

School Picture Order Info:

Attention Parents! Wagner Portrait Group online ordering www.WagnerPortraitGroup.com password:

TINA

to place your order or click on this direct link http://bit.ly/2tDzoYl.
---
Sport Programs Link
---
*** Please Note***
A+:

T-A is an A+ School

4H Busy Bees:

Livingston County Extension Office Events and Activities

Community Fitness:

Carroll County Area YMCA / Grand River Area Family YMC

MSHSAA:

Guidelines for Fan/Spectator Support Items More Info

**Visitors:

All visitors and/or parents are required to check in at the office upon arrival at T-A. When you need to conference with the principal or teachers, please make an appointment in order for us to set aside time for you.

**Cellphones:

Not allowed after the bell rings.

**Coffee, Pop, etc.:

  Not allowed after the bell rings and must be in a clear plastic container when you arrive at school.
---